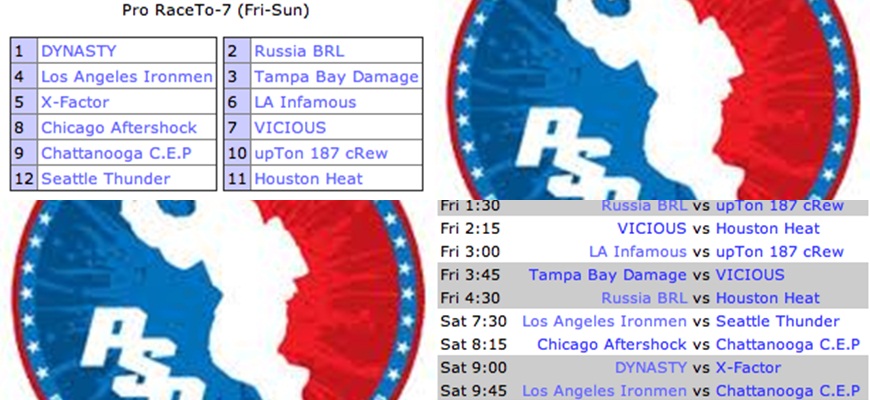 2012 PSP Galveston Island Brackets & Schedules Released
The brackets and schedules for this years first PSP event have been released. There have been a few last minute roster changes amongst teams (details below). All of the professional matches can be viewed at their scheduled broadcast times (free of charge) via
PSPEVENTS.COM
.
Last minute roster changes:
Dynasty:
For the first event of the year, Dynasty has made a few changes to their roster. Alex "Mouse" Goldman, Steven Pitts, Mike McCormick, and Mike Mesa will not be suiting up in Dynasty blue. With the absence of four key players, Dynasty has rostered four new players for the year consisting of Rusty Glaze, Sean "Crunchy" McDonald, Zack Wake and Andy Horvath.
L.A. Ironmen:
Scott Kemp and Brandon Short have announced that they will not be attending the Galveston Island, TX event. Instead, they will be attending a long-time-friends wedding. Also, team veterans, Jon Richardson and Billy Wing have decided to retire and will no longer play professional paintball…for now.