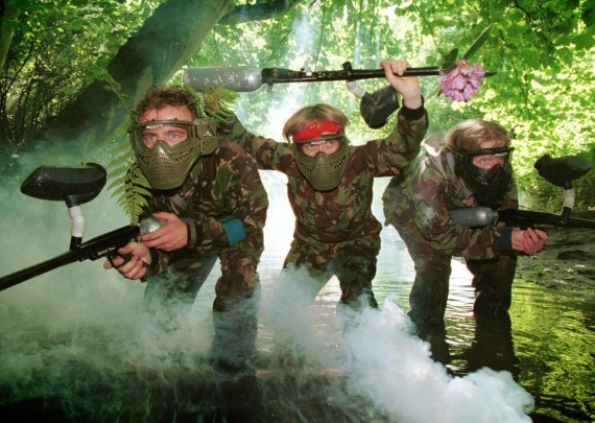 Ex-soldier Claims Damages After Being Shot in Eye During Paintball
A former soldier is suing a Scottish paintball firm for up to £400,000 after he was shot in the face and lost the sight in one eye. Allan Weir was shot from less than 6ft away by a paintball pellet travelling at around 280ft per second, causing his right eyeball to "burst". Weir, 28, who has two children, has struggled to find work since the horrific incident and says he still suffers intense pain from the injury.
The former Scots Guardsman, from Edinburgh, was working as a marshal at the paintball firm in 2008 when a fellow worker shot at him, not realizing the gun was loaded.
Check out the full story at: scotsman.com
Photo: Tony Marsh