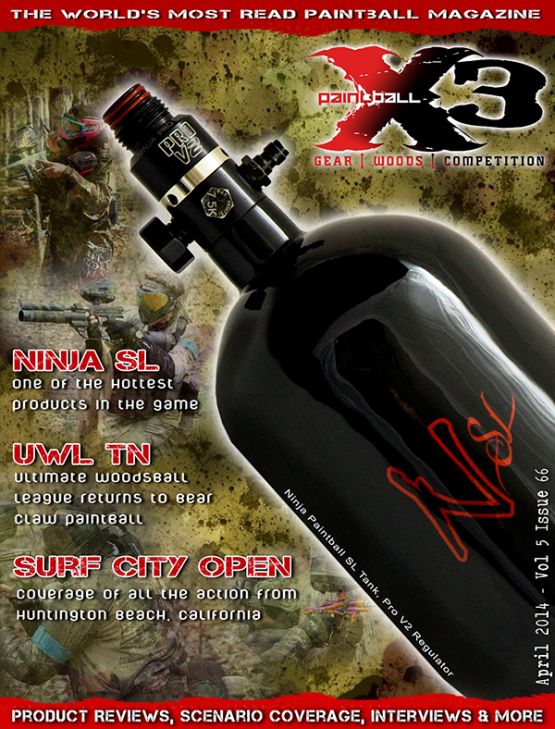 Paintball X3 Magazine, April 2014 Issue is Live
PaintballX3 is back with another 100+ page edition of PaintballX3 Magazine. This one features coverage from HK Army's Surf City Open, the UWL Tennessee event, Carolina Cup tournament coverage, a Review of the Spyder Hammer 7 Pump-Gun and Miles Tactical Ghillie Suit, A Ninja Paintball Feature, interviews, new products and more.
You can flip through the magazine by expanding it above or read it here.