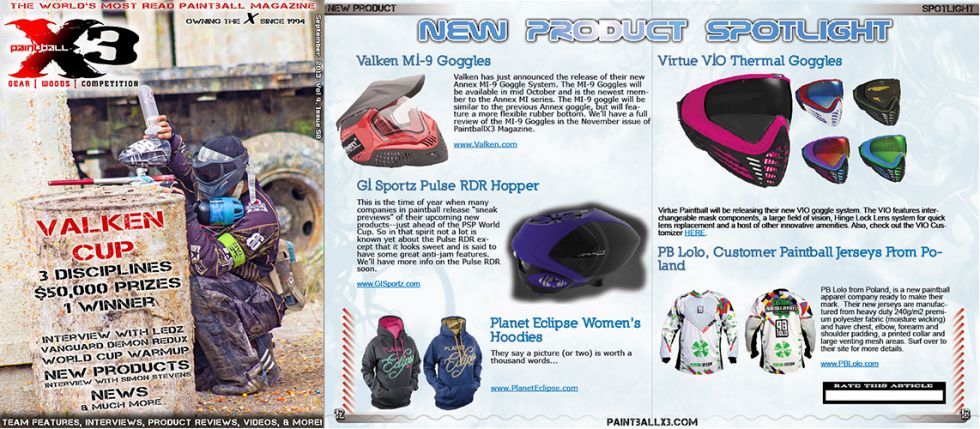 PaintballX3 Magazine, September 2013 Issue is Live
The latest issue of the digital paintball magazine, PaintballX3, is live. This issue features coverage of the three-discipline Valken Cup, Scenario team feature with Team Arclight, interviews with the brilliant Simon Stephens and Ledz (Planet Eclipse), Vanguard Demon review, new products, news and much more.
You can flip through the magazine by expanding it below or read it here.