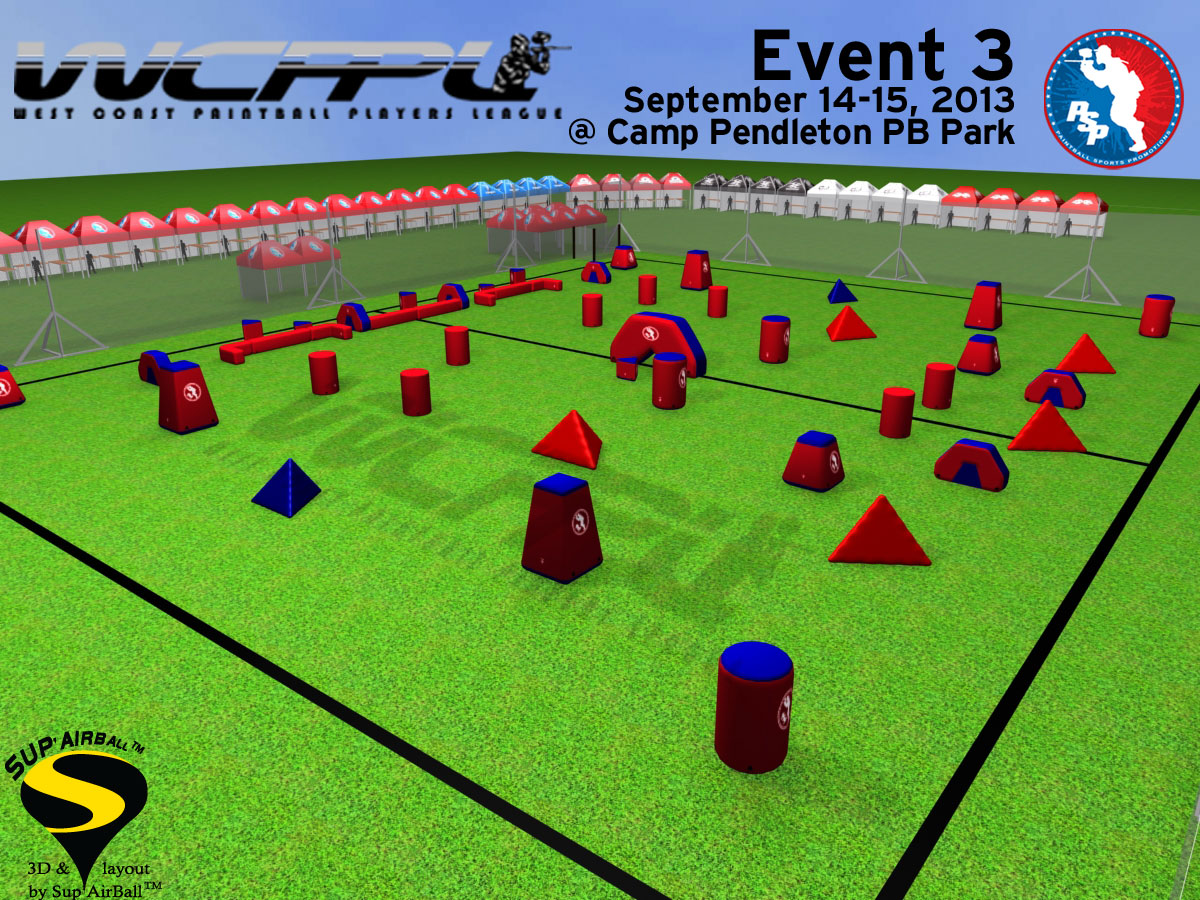 2013 WCPPL Event 3 Field Layout Released
The 2013 WCPPL Event 3 field layout has officially been released to the public. Many west coast based paintball teams will be hitting the layout this weekend to get ready for the event which will be held on September 14th & 15th at Camp Pendleton Paintball Park in California. We will be on-location during the event to produce the official WCCPL event video.
How do you think the field will play? Where will you be practicing? Leave your comments below.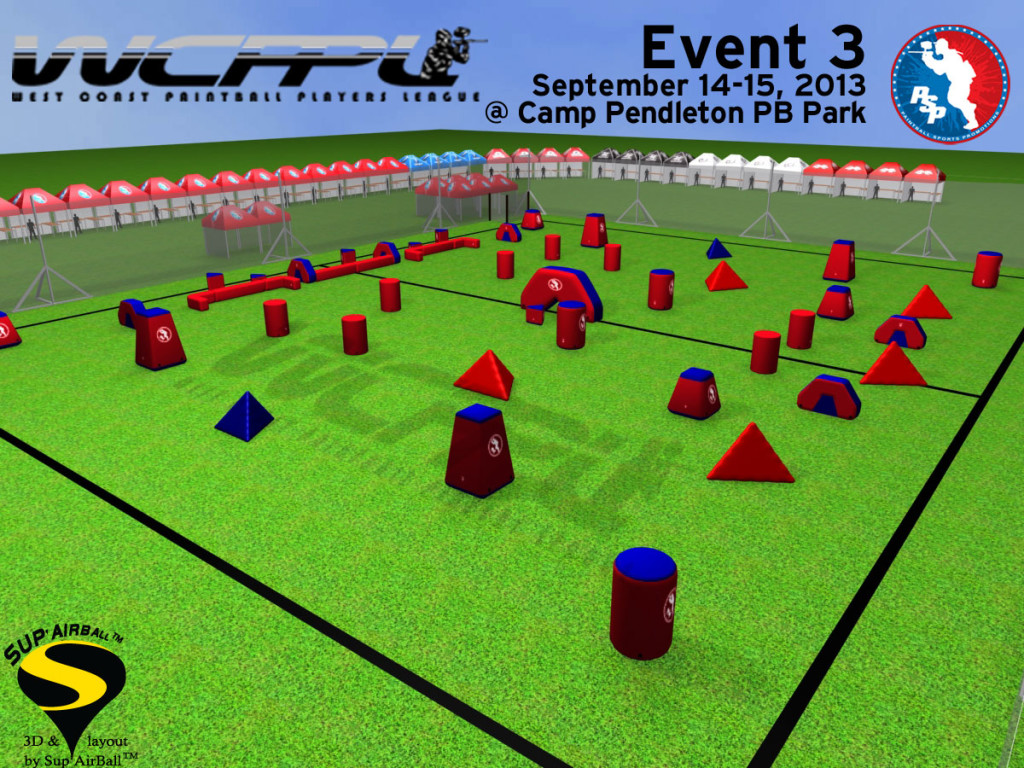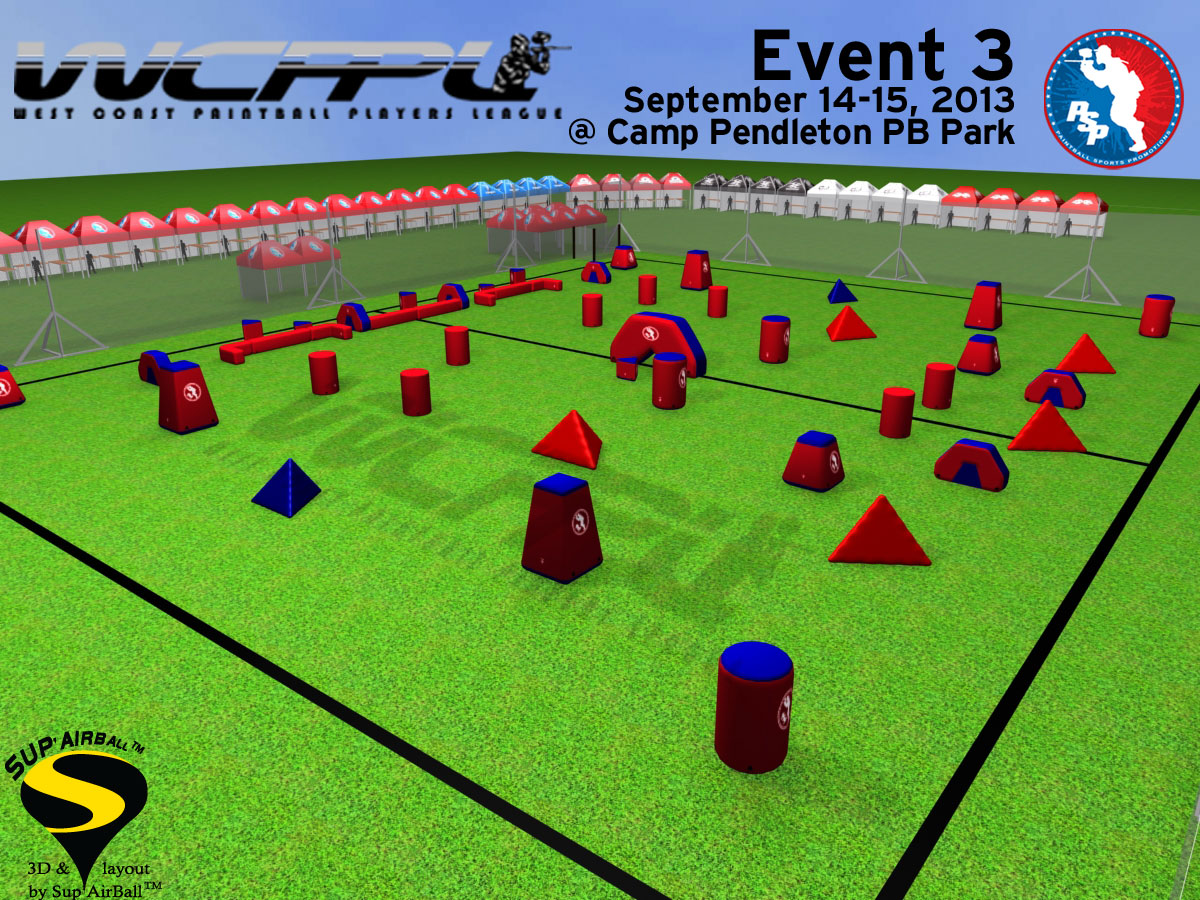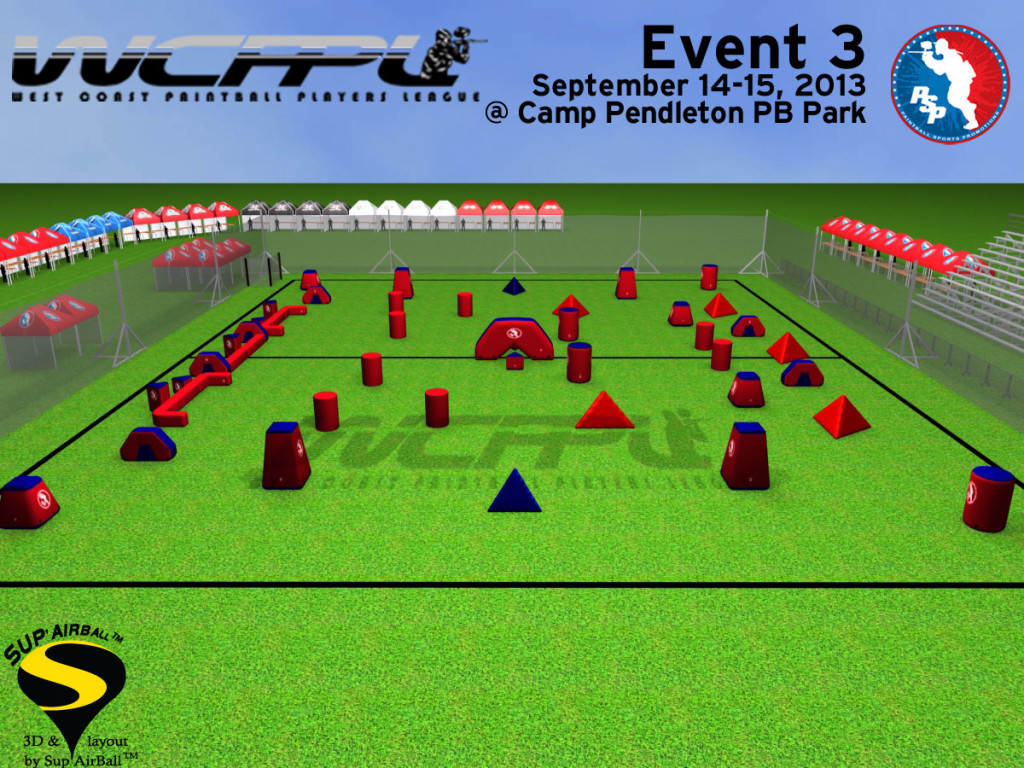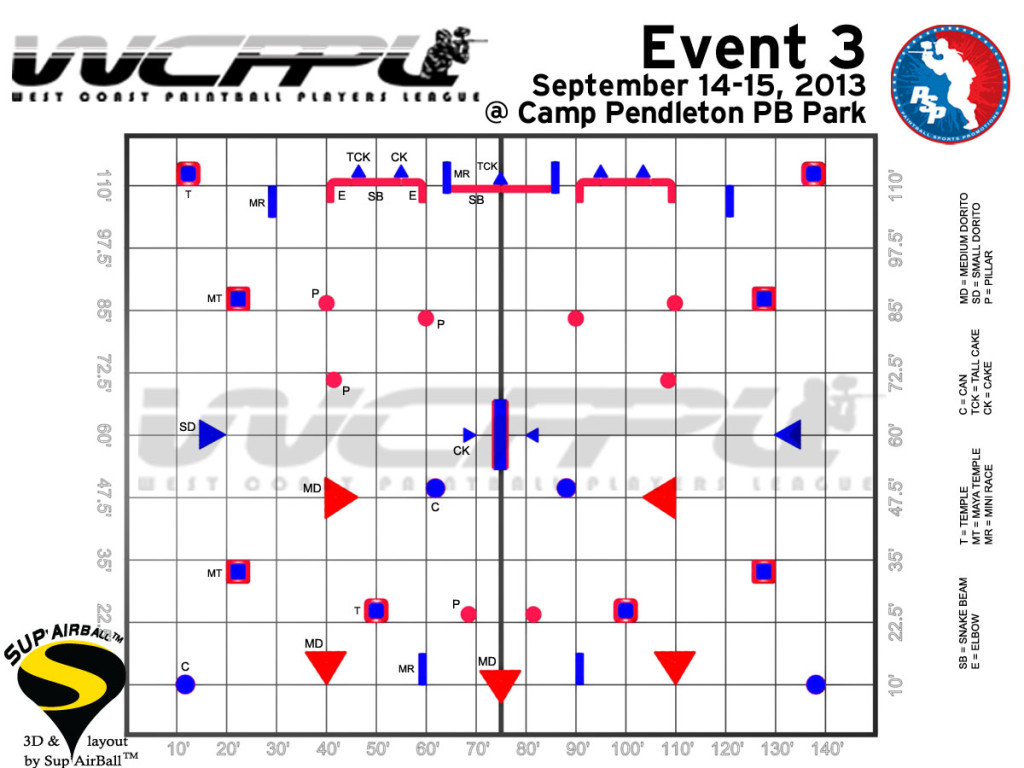 Source: Mike Hinman, WCPPL Owner