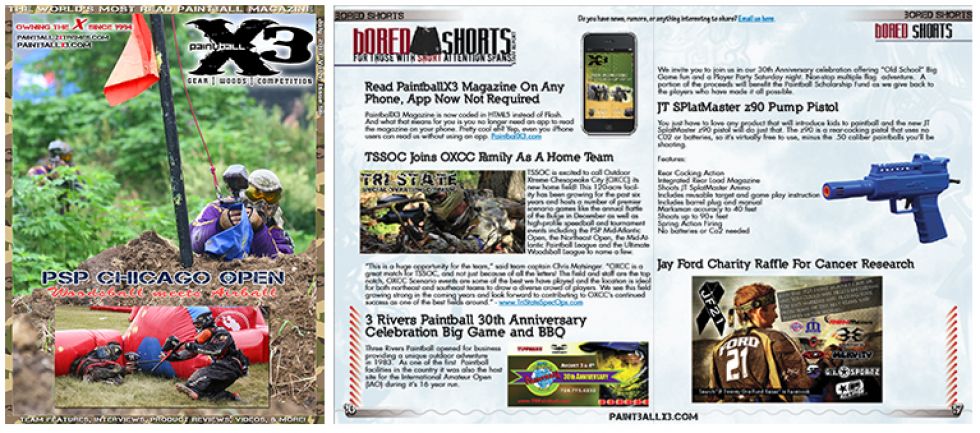 PaintballX3 Magazine, July 2013 Issue is Live
The latest issue of the digital paintball magazine, PaintballX3, is live. This issue features 36 pages of PSP Chicago Open coverage, Type 3 Scenario Team Interview, JT Impulse Review, Immortal Air Aura Regulator Review, an interview with Denny Tippmann Jr, and MAPL tournament coverage.
You can flip through the magazine by expanding it below or read it here.