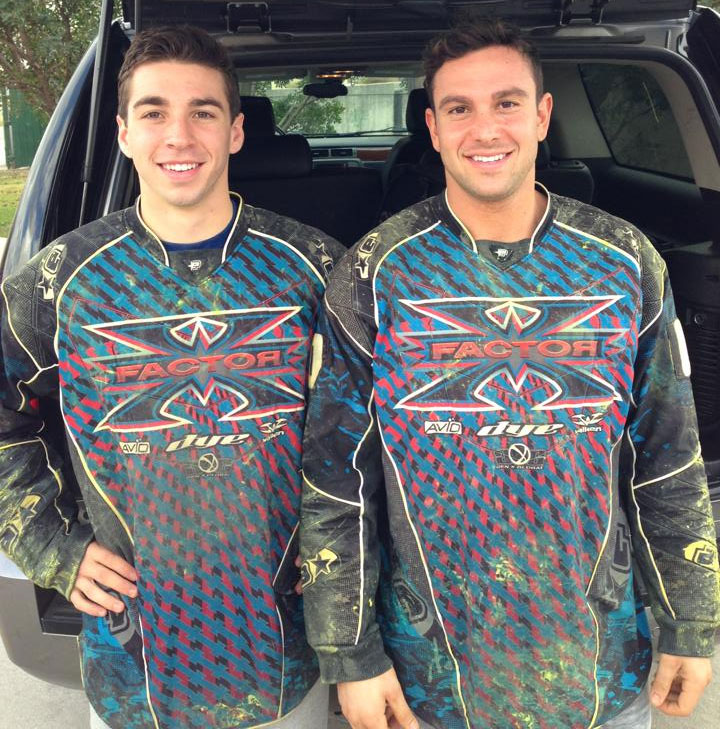 Breaking News: Scott Kemp Signs with San Antonio X-Factor
After picking up rookie
Demetrius Ninios
, X-Factor has made another addition to their roster for the 2013 paintball season: Veteran player Scott Kemp. Kemp will be a fantastic addition to X-Factor's dorito side, as he is a very intelligent and skilled player that will bring plenty of dedication and experience to his new found team.
"If you told me 3 years ago Scott Kemp would be wearing an X-factor jersey, I would not have believed it," said Grayson Goff, X-Factor player. "We're very excited to have Scott on the team and his level of commitment and ability is exactly what we are looking for to take X-factor to the next level."
If you told us Kemp would be wearing an X-Factor jersey, we wouldn't have believed it either. Kemp was a die hard Ironmen player, who played his last several seasons with the team. Nevertheless, late in the 2012 season, Kemp resigned from the Ironmen after a disagreement between himself and the teams coach, which resulted in Kemp playing for Los Angeles Infamous in the 2012 PSP World Cup event. What seemed to be a good pick-up for Infamous, lasted just as short as Alex Goldman's contract with Tampa Bay Damage.
With X-Factor's two new pick-ups, Scott Kemp and rookie player Demetrius Ninios, X-Factor continues to make steps in the right direction. We don't expect to see anymore drastic roster changes from them this season, but this has been one of the craziest off seasons when it comes to roster changes, so nothing can truly be certain until the season starts in March.
We're currently awaiting a statement from Scott Kemp regarding his decision to play for San Antonio for the duration of the 2013 season.
You can follow San Antonio X-Factor on Facebook at https://www.facebook.com/SanAntonioXFACTOR.