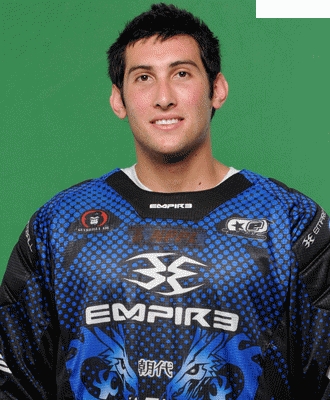 Alex "Mouse" Goldman joins Tampa Bay Damage for World Cup
BREAKING NEWS:
Social Paintball has just confirmed that Alex "Mouse" Goldman (#3, Front) formerly of San Diego Dynasty, and currently the number 33 ranked player in the PSP will be playing for Tampa Bay Damage during the 2012 World Cup. When asked about the acquisition of the 22 year old from Mission Viejo, California, all team manager, Joey Blute, had to say was "Damage is happy to add an excellent player to the team." He also mentioned that Mouse will most likely be used to help shore up the snake side — a role that he has excelled in for many seasons with multiple teams. Blute did not mention if this was going to be a one time relationship, or something more permanent.
Quick Analysis: Blute is good at his job. He is relentless and really goes after the best players he can. Knowing this, you can be sure that if Tampa Bay picks up a player there is a definite role for that player to have, and that the player in question is one of the best in the business at his job. In the last few seasons Goldman has solidified himself as a top flight snake player and is a great addition to a Tampa squad who may be without Jacob Edwards.