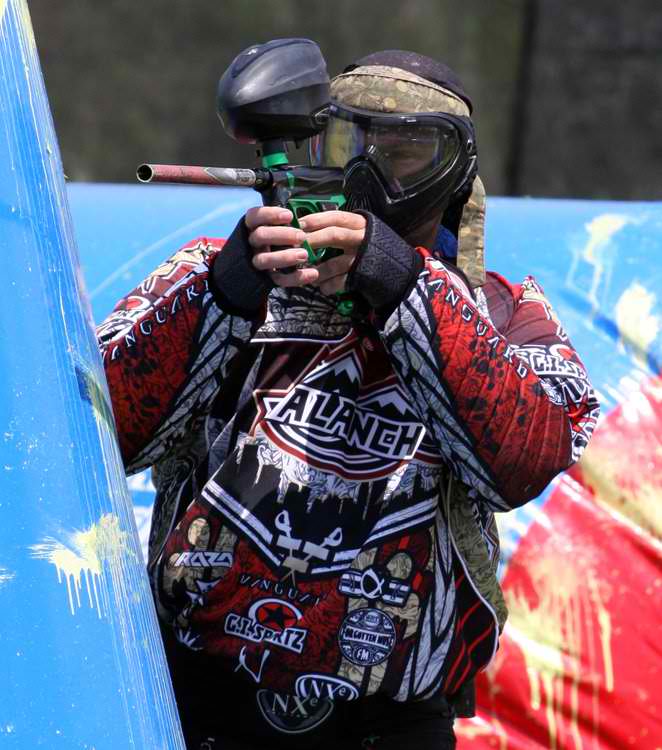 Frank Connell Acquires Vanguard Paintball
FOR IMMEDIATE RELEASE
FRANK CONNELL ACQUIRES VANGUARD
Two-time professional paintball world champion purchases manufacturer of Demon and Creed markers!
Florida – July 4, 2012 – Frank Connell, two-time NXL World Champion with the Philadelphia Americans and now the owner of NPPL professional team New England Avalanche, announced today the finalization of his purchase of the assets of Vanguard. Manufacturer of successful tournament-level paintball markers including the Creed and, more recently, the Demon, Vanguard currently provides New England Avalanche with their custom-machined Avalanche Demon markers used to compete on the professional level.
"After being sponsored by Vanguard for two seasons in the National Professional Paintball League shooting Creed and Demon markers with New England Avalanche, it became clear to me how much potential there was in both Vanguard and their markers," said new company owner Frank Connell. Connell continued, "shooting the newest versions of the Demon against the best players and teams in the world proved its performance to me and I've been amazed by its consistency, accuracy, efficiency and simplicity every time I've walked onto the field with a Demon since." Connell concluded "when the opportunity arose to acquire the assets of Vanguard, perfect the Demon's design, create new world-class markers, improve customer service and widen our dealer network, I simply had to go for it."
Winner of world titles with the Philadelphia Americans National XBall League franchise, Frank Connell has played for some of the world's very best paintball teams including the All Americans, Dynasty, Infamous, XSV and his latest team, New England Avalanche. An NPPL professional team, Avalanche used Vanguard Creed and Demon paintball guns throughout the 2011 season to great effect. The team will continue to use Vanguard Avalanche Demon markers for the remainder of the 2012 season and beyond.
Holder of a Bachelors in Business Administration from the University of Florida, Frank Connell's career in the world of paintball business stretches practically as long as his professional career inside the net. One-time owner of a successful paintball playing park and pro-shop, a paintball distributorship and current owner of professional NPPL franchise New England Avalanche, Connell also held a post as Regional Sales Manager for Procaps Direct in his time in the paintball industry. Now the owner of Vanguard USA, Connell aims to recreate the Vanguard company and its product line with a focus on performance, quality and customer service.
Vanguard customers may rest assured as the transition from former ownership to new is undertaken that marker warranty coverage for all customers will be maintained and that customer service will be the primary focus and goal of Vanguard USA moving forward. Please do not hesitate to contact Vanguard USA for any warranty, customer service or support-related issues.
Originally posted: http://www.pbnation.com/showthread.php?t=3831057