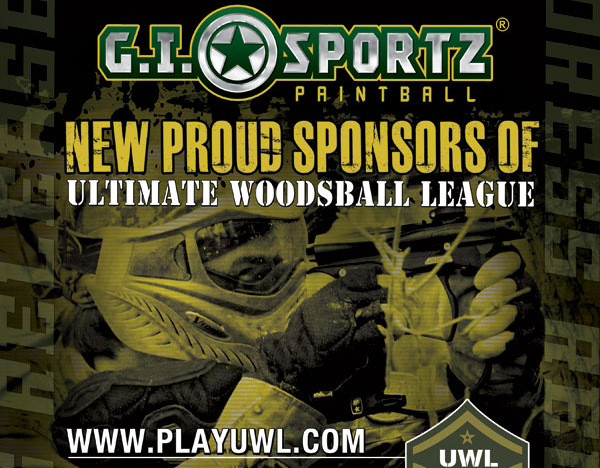 New Proud Sponsors of Ultimate Woodsball League!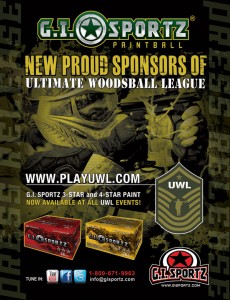 This landmark step not only shows tremendous support for competitive woodsball, but will also help build the sport of paintball by creating a dominant footprint to support paintball in all venues of the sport. Tom Cole said, "I am excited to be working with the guys at G.I. Sportz Paintball. I grew up playing 10 Man Woodsball against Richmond Italia, Opie Thomas and Steve Rabackoff and I know how passionate they are about paintball. This will be great for the UWL and competitive woodsball!
"G.I. Sportz Paintball is excited to be a part of the UWL this year. We look forward to being a part of the league's growth. Tom Cole and everyone involved with the UWL are doing big things for the sport of paintball," commented Steve Rabackoff of G.I. Sportz Paintball.